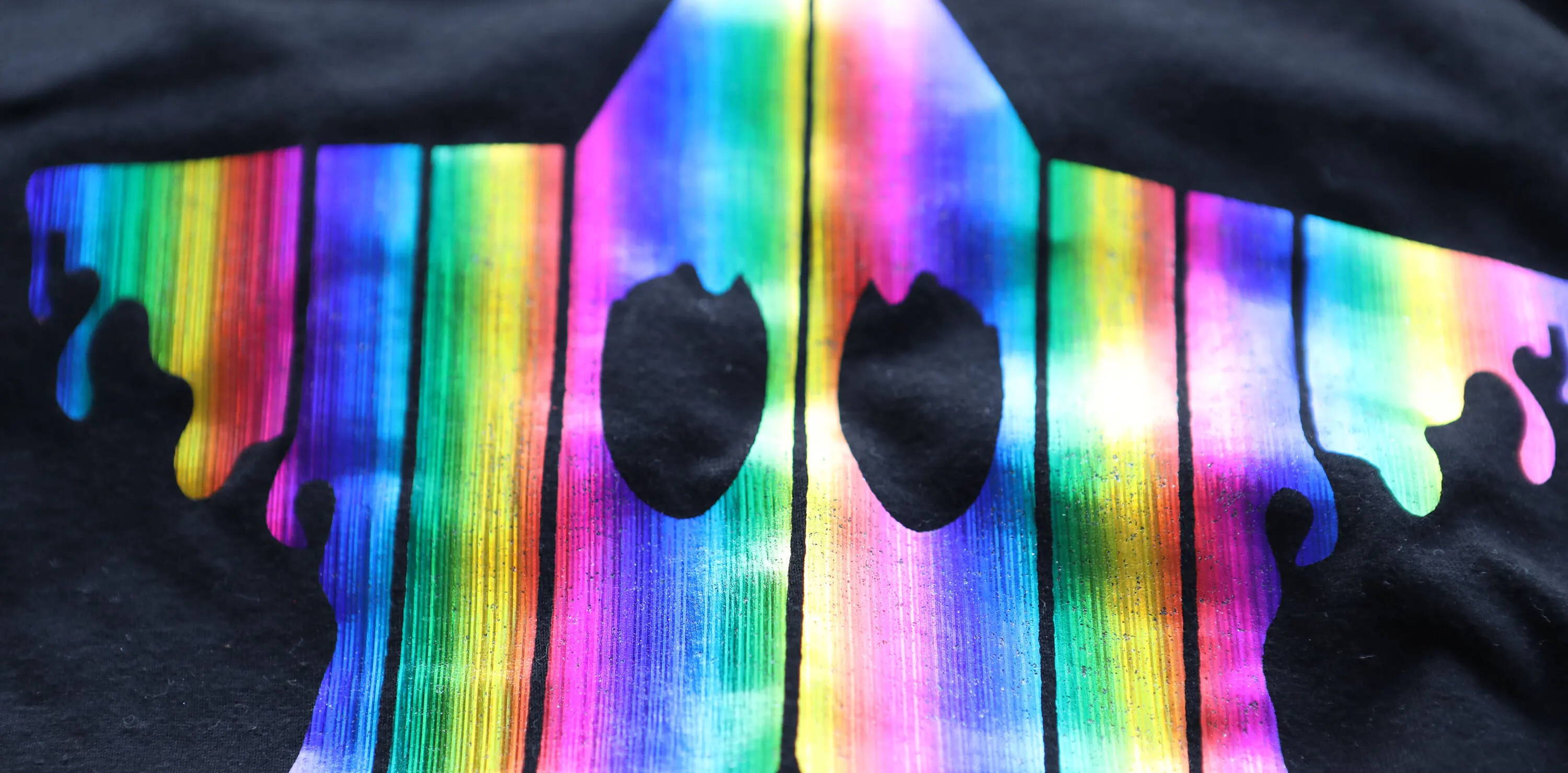 FEATURED CAMPAIGN: SIMPLEFLIPS
Author Dave Higashi / Category Campaigns
"This thing looks absolutely insane. I've never seen a shirt like it lmao. What motivated making this crazy thing?"
— Simpleflips
Sometimes the best product ideas are a happy coincidence.
We regularly look for new and interesting products to offer to our creators. One day in 2019 we received a new batch of metallic foils from one of our printers. They came in a vast array of colors, but one in particular caught our eye.
In front of us was an extremely bright, rainbow striped, holographic, metallic foil. It was gaudy, over-the-top, and absolutely perfect!
Immediately we thought about Simpleflips who had an amazing "drippy star" design we had utilized in the past. Unsure if he would like this idea we decided to just make a sample and send it to him as a surprise.
To our amazement he replied:
"Just got it, this thing looks absolutely insane. I've never seen a shirt like it lmao. What motivated making this crazy thing?"
With that we released the Limited Edition Rainbow Foil campaign that was met with great success from his fans.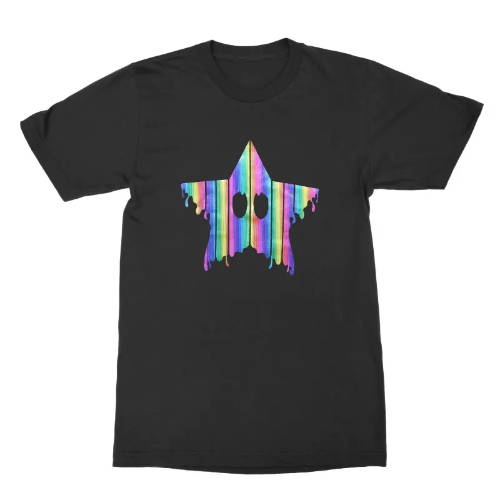 Metallic foil printing is a process where an adhesive in the shape of the final design is laid down on the garment using a standard screen. A thin metallic foil sheet is placed on the glue, then heat and pressure are applied via a heat press. Once the adhesive is set, the foil sheet is peeled away leaving the foil design.
This produces a very premium product, but there are some considerations when thinking about a foil print. Unlike normal screen printing, each foil must be pressed individually, slowing down production and increasing per unit cost.
Because of this, foil printing does not produce large economies of scale. Foils are also very fragile during the production process and have a higher chance of being damaged. The combination of slow production and high error rates mean many standard printers often refuse to do foils.
Video: Simplynailogical Holo Sexual holographic foil printing.
Crowdmade has been producing foil prints for years and we know which printers produce the best foils, reliably, and at a speed your fans will be happy with. However, doing a foil print means more than making a design and choosing a foil color. Strategy matters when handling something as complex as a metallic foil. If you are interested in running your own metallic foil campaign, just reach out to your Crowdmade Account Manager and they will be more than happy to help you develop a plan.
If you're not currently a Crowdmade creator and want to learn more about offering foil prints to your fans, make sure to contact us to get started!